The conference is hosted by the Department of Mathematics and Statistics at the University of Turku.
Address: Assistentinkatu 5, 20014 Turun yliopisto, Finland
Lecture room: EDU 1
The venue is in walking distance from the city center (20 min). The closest public transport bus stop is Yliopisto (10 min).
University of Turku
The University of Turku is a research-led university and internationally acknowledged expertise from humanities to medicine and natural sciences. It is one of the leading universities in Finland and offers study and research opportunities in seven faculties: Humanities, Mathematics and Natural Sciences, Medicine, Law, Social Science, Education and Turku School of Economics. Total enrolment of students is 21,000 and each year about 1,000 international students study at the University.
The city of Turku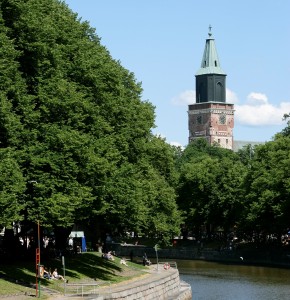 Turku is in the southwest coast of Finland. The city is surrounded by the most beautiful archipelago and unique cultural landscapes. Turku is also the oldest city in Finland. The founding year of the city is recorded as 1229 when Finland was a part of the Swedish empire. Nowadays Turku is the sixth biggest city in Finland by its population (182.000 people) and it is the center of the Finland Proper region. Turku is a bilingual city, official languages being Finnish and Swedish.